K-9 Cookies – Rabbit & Vegetable
LIMITED AVAILABILITY!!!
Rabbit & Vegetable K-9 COOKIES  – 100% USA Sourced & Made, 5- Ingredient Dog Treat
K-9 Kraving Rabbit & Vegetable Cookies provide a healthy snack, training treat and/or "on-the-go" foraging snack for all dogs. Great for high performance canines,
dogs with health or weight issues and well-loved pets. Fur in this blend also enhances canine digestion. Recommended for all: Breeds, ages, sizes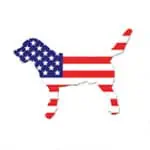 QUANTITY: 8 oz.
All natural & minimal processing. Individual batch color and individual cookie shape will vary